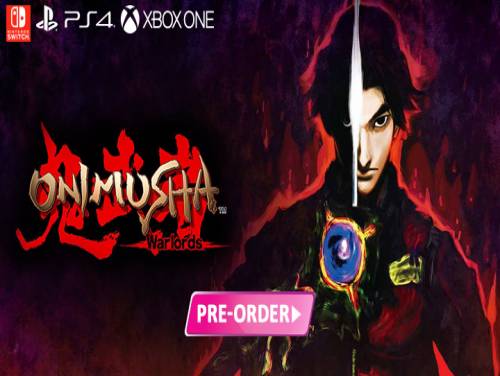 Welcome! Below we have collected the cheats of Assassin's Creed Odyssey, but not only, any Achievements, Codes and Trainer will be shown on this page if and when they are available.
Do you know others? We would be very happy to receive them, so you can publish them on the site by updating this article.
Discover Cheats, Cheat Codes and Tricks for Assassin's Creed Odyssey (PC): God Mode and Super Stealth.
Our material can be used with the following consoles: PC This list is constantly updated from PC or since the game came out.
In addition to the cheats we can also provide you the solutions of this game in the form of a video guide Enter the solution page of Assassin's Creed Odyssey and you will be able to find a step by step guide to finish the game and, often, also to the game collectibles.
If you really want a lot of cheats for Assassin's Creed Odyssey it's your lucky day! We have a Trainer that, once downloaded and executed during the game, will allow you to unlock many cheats. cheats unlocked you can find it further down.
Forge your destiny in Assassin's Creed® Odyssey. Experience a true odyssey to unravel the secrets of your past, changing the fate of ancient Greece and become a living legend.
Let's move on to show you the cheats after the introduction we just wrote.
Cheats:
Trainers and Cheat Codes for this Game
Trainers for Assassin's Creed Odyssey are small, downloadable programs that add functionalities to the Game, mainly with the aim of cheating. These functionalities are not available in other ways. Click on the preferred Trainer to download it:
Download Page

Assassin's Creed Odyssey (1.0.3 (10.12.2018) / +19)

God Mode
Super Stealth
Super Damage
Instant Special Attack
Unlimited Special Attack Duration
Unlimited Special Attack Meter
Add XP
Set Ability Points
Unlimited Arrows/Ammo
Easy Inventory Craft
Unlimited Underwater Breathing
Unlimited Racing Boost
Save/Load Position (Teleport)
Teleport to Waypoint
Unlimited Ship Health
Unlimited Ship Ramming Power Meter
Fast Ship Firebomb Cooldown
Set Gold
Free Blacksmith Upgrades
Free Blacksmith Engraves