Return of the Obra Dinn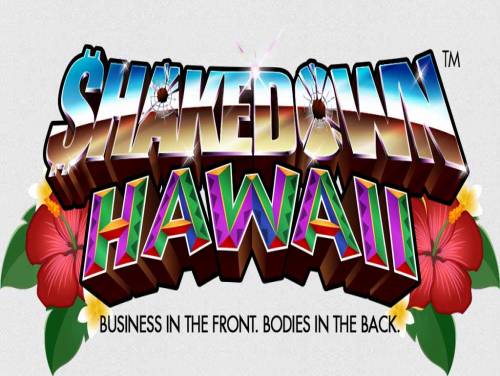 Welcome to our pages, especially in the one dedicated to the cheats of Return of the Obra Dinn Without further delay let's introduce this article to you!
If you have found new secrets or codes and want to share them, do not hesitate! We are always happy to be able to integrate our material with others and to make it available to everyone
Discover Cheats, Cheat Codes and Tricks for Return of the Obra Dinn (PC): Game Achievements Guide.
This game was released on 18/09/2018 and the cheats we own are valid for PC This list will be updated over time whenever we notice the existence of new consoles on which Return of the Obra Dinn has been published.
Good news! For this game we also have the solution. In this page dedicated to the solution of Return of the Obra Dinn you will find one or more videos taken from YouTube that will show you the step by step guide to completing the game.
For you we have also made available the list of Achievements of this game with an explanation automatically translated on how to unlock them.
In 1802, the merchant ship Obra Dinn from London to the Orient with over 200 tons of goods. Six months after it reaches the encounter at the Cape of Good Hope, and is dispersed. This morning, on the 14th of October, 1807, the Obra Dinn has come adrift in the port of Falmouth, with damaged sails and no trace of her crew. An insurance investigator in the london office of the east india Company, sent immediately on the spot, you can climb on board to prepare an appraisal of the damage. Return of the Obra Dinn is an adventure of the mystery in the first person, based on the exploration and logical deduction.
The introduction is over, here are the cheats for this game.
Cheats: Steam Achievements
Accomplish the following tasks to obtain the corresponding Steam Achievement:
Title
Steam Achievements: Return of the Obra Dinn

Any 6

Any 6

Solve any 6 fates.

Solve any 6 fates.

Any 15

Any 15

Solve any 15 fates.

Solve any 15 fates.

A Bitter Cold

A Bitter Cold

Solve all fates in chapter II.

Solve all fates in chapter II.

Loose Cargo

Loose Cargo

Solve all fates in chapter I.

Solve all fates in chapter I.

Any 30

Any 30

Solve any 30 fates.

Solve any 30 fates.

The End

The End

Solve all fates in chapter X.

Solve all fates in chapter X.

Murder

Murder

Solve all fates in chapter III.

Solve all fates in chapter III.

Any 45

Any 45

Solve any 45 fates.

Solve any 45 fates.

Unholy Captives

Unholy Captives

Solve all fates in chapter V.

Solve all fates in chapter V.

Escape

Escape

Solve all fates in chapter IX.

Solve all fates in chapter IX.

The Calling

The Calling

Solve all fates in chapter IV.

Solve all fates in chapter IV.

Soldiers of the Sea

Soldiers of the Sea

Solve all fates in chapter VI.

Solve all fates in chapter VI.

The Doom

The Doom

Solve all fates in chapter VII.

Solve all fates in chapter VII.

Obra Done

Obra Done

Abandon Ship

Abandon Ship

Captain Did It

Captain Did It