Neverout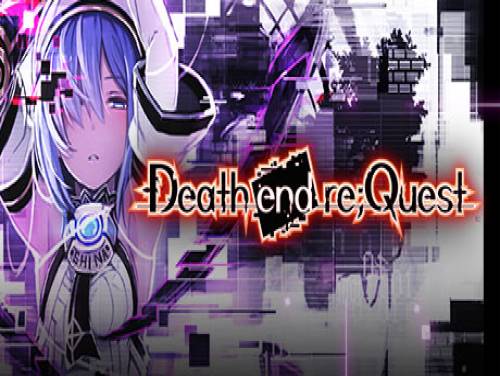 Hello and welcome to Apocanow, we present you the article about the cheats and codes of Neverout We hope it will be useful and allow you to improve your videogame experience.
Are you aware of other cheats or you have other material? Send it without problems! You can comment this article or contact us in private and we will be happy to update the page with the content of the material you send us!
Neverout is a unique puzzle game with innovative mechanical and an immersive atmosphere and disturbing. The game puts the player in a small cube claustrophobic, that has only one way out. Sopravviveresti? HTC Live required.
Our material can be used with the following consoles: PC / PS4 / SWITCH This list is constantly updated from PC / PS4 / SWITCH or since the game came out.
Discover Cheats, Cheat Codes and Tricks for Neverout (PC / PS4 / SWITCH): Game Achievements Guide.
We also have the solution of Neverout! In our page dedicated to the solution of Neverout you will find a video guide that will show you all the steps to complete the game.
Available at the end of the article is also the list of Achievements of this game with an indication on how to unlock them.
Let's move on to show you the cheats after the introduction we just wrote.
Cheats: PSN Trophies
Perform the following tasks to earn the corresponding PSN Trophy:
Title
PSN Trophies: Neverout

Boxing

Boxing

Die killed by a box

Die killed by a box

Misstep

Misstep

Fall into spike trap

Fall into spike trap

Electrician

Electrician

Die electrocuted

Die electrocuted

Running in circles

Running in circles

Move 30 tiles on a single level plane

Move 30 tiles on a single level plane

Leap of faith

Leap of faith

Fall 100 squares in total

Fall 100 squares in total

Marathoner

Marathoner

Move 1000 squares in total

Move 1000 squares in total

Roombender

Roombender

Rotate the room 100 times in total

Rotate the room 100 times in total

Companion Cube

Companion Cube

Move box 100 squares in total

Move box 100 squares in total

Blink Power

Blink Power

Use teleport 30 times

Use teleport 30 times

Starting off

Starting off

Finish Tutorial Levels

Finish Tutorial Levels

Green thumb

Green thumb

Finish Electric Levels

Finish Electric Levels

Out of the blue

Out of the blue

Finish Teleport Levels

Finish Teleport Levels

A grey area

A grey area

Finish Magnetic Levels

Finish Magnetic Levels

Browned off

Browned off

Finish Box Levels

Finish Box Levels