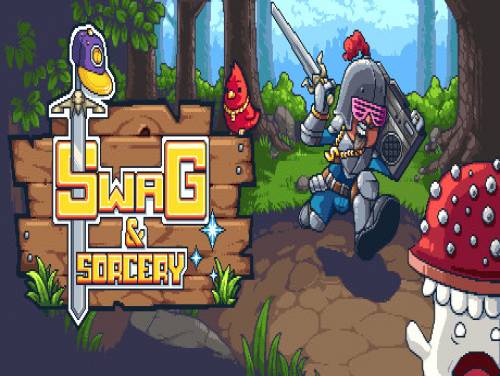 Welcome to the article on this site associated with the cheats and unlockables of My Hero One's Justice All the secrets we know about this game are written on this page.
If you have found new secrets or codes and want to share them, do not hesitate! We are always happy to be able to integrate our material with others and to make it available to everyone
Discover Cheats, Cheat Codes and Tricks for My Hero One's Justice (PC / PS4 / XBOX ONE / SWITCH): Infinite Health and One Hit Kills.
All information on the cheats contained in this article is valid for My Hero One's Justice from 26/10/2018, for consoles PC / PS4 / XBOX ONE / SWITCH .The list is updated every time the game is published for a new one console.
Not only that, we can also offer you the solution of this game! See the solution of My Hero One's Justice of apocanow, that is a selection of YouTube videos created specifically by third-party users in order to guide all the other players towards the completion of the game. complete Objectives and Trophies.
An avalanche of cheats for you thanks to the trainer of My Hero One's Justice downloadable on this page! A Trainer is a program that allows you to modify the game safely by adding cheats that did not exist previously. Find everything on this page!
Your justice begins now! If you want to see the destruction of humanity, or to believe that heroes should defend those in need, fight to prove your righteousness in the righteousness of 'My Hero' One. The famous manga series in Weekly Shonen Jump comes to life, as players experiment with the skills of the favorite characters from the fans, as Izuku Midoriya, Katsuki Bakugo, Tomura Shigaraki and many other in this brawl to the arena, where you can choose between hero and villain in your path to justice. Use the oddities, and calls the kicks, side to activate the powerful attackers in which your rooms are at your disposal in the total destruction of the field. The battle does not restricts you only to the ground, beat the battle at the top, where buildings and walls become part of the action.
The introduction is over, here are the cheats for this game.
Cheats:
Trainers and Cheat Codes for this Game
Trainers for My Hero One's Justice are small, downloadable programs that add functionalities to the Game, mainly with the aim of cheating. These functionalities are not available in other ways. Click on the preferred Trainer to download it:
Infinite Health
One Hit Kills
Freeze Timer
Money Multiplier
Perfect Combo
Infinite Player Power
Low Enemy Power
Infinite Player Defense Gauge
Low Enemy Defense Gauge
No Player Sidekicks Cooldown
No Enemy Sidekicks
Infinite Jumps
Super Speed
Slow Motion
Change Money