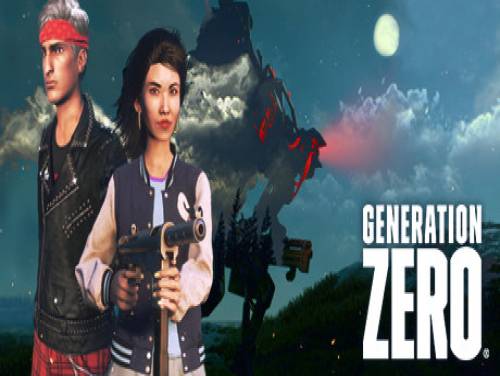 We are pleased to show you the videogame material we have collected for Hellsign!
Do you know others? We would be very happy to receive them, so you can publish them on the site by updating this article.
HellSign is a role-playing game of investigation that contrasts with the horrors of the afterlife, unleashed in a small town. As a hunter, engineer, hunt and kill to pay the bills and put together the fragments of your past. Just remember: a hunter smart is always prepared.
Our material can be used with the following consoles: PC This list is constantly updated from PC or since the game came out.
Discover Cheats, Cheat Codes and Tricks for Hellsign (PC): Plenty of Money and Plenty of Skill Points.
We have also found a Trainer for this game.This PC program allows you to add cheats to the game that you could not get in any other way and to activate them while you play.
Under the cheats you will also find the List of Goals for this game with a little explanation on how to get them all.
The introduction is over, here are the cheats for this game.
Cheats: Steam Achievements
Accomplish the following tasks to obtain the corresponding Steam Achievement:
Title
Steam Achievements: Hellsign

DETECTIVE

DETECTIVE

DECIPHERED IDENTITY OF AN ENEMY

DECIPHERED IDENTITY OF AN ENEMY

RESSURECTION

RESSURECTION

DIED FOR THE FIRST TIME

DIED FOR THE FIRST TIME

HEAT SEEKER

HEAT SEEKER

FOUND CLUE WITH THERMAL DETECTOR

FOUND CLUE WITH THERMAL DETECTOR

SHADOW HUNTER

SHADOW HUNTER

DEFEATED A SHADOW BOSS

DEFEATED A SHADOW BOSS

ICE HUNTER

ICE HUNTER

DEFEATED A KELPIE BOSS

DEFEATED A KELPIE BOSS

SONIC HUNTER

SONIC HUNTER

DEFEATED A BANSHEE BOSS

DEFEATED A BANSHEE BOSS

INVESTIGATOR

INVESTIGATOR

FOUND A RARE CLUE

FOUND A RARE CLUE

HUNTSMAN

HUNTSMAN

DECAPITATOR

DECAPITATOR

NIGHTMARE HUNTER

NIGHTMARE HUNTER

BIRD HUNTER

BIRD HUNTER
Trainers and Cheat Codes for this Game
Trainers for Hellsign are small, downloadable programs that add functionalities to the Game, mainly with the aim of cheating. These functionalities are not available in other ways. Click on the preferred Trainer to download it:
Plenty of Money
Plenty of Skill Points
Player Owns Crafting Schematics
Unlimited Health
No Reload
Unlimited Ammo