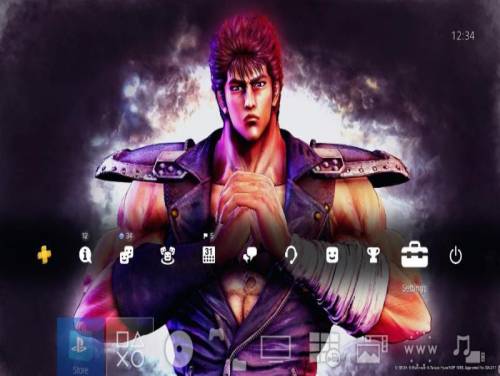 We are pleased to present you this article dedicated to the cheats and codes of Teslagrad. Here you will find all the resources that our editors found on Teslagrad, in particular, besides what is written, also Trainers and Achievements.
Are you aware of other cheats or you have other material? Send it without problems! You can comment this article or contact us in private and we will be happy to update the page with the content of the material you send us!
Teslagrad is a platformer 2D full of puzzles and action, where magnetism and various powers of electromagnetic are the key element to discover the secrets hidden in the Tower of the Tesla. You get new abilities to explore a wonderful world non-linear with more than 100 hand-painted environments, in a steampunk Europe...
Teslagrad has been published 13/11/2013 for PC / IPHONE / ANDROID We take care to update the list of consoles for which the game was published over time if the cheats are they also applied to new arrivals.
Discover Cheats, Cheat Codes and Tricks for Teslagrad (PC / IPHONE / ANDROID): Game Achievements Guide.
Are you stuck in the game? We have the solution to your problem, and also that of Teslagrad. Visit the solution and complete guide of Teslagrad always on apocanow You will find all the video guides taken from YouTube on this game and put them all on one page. better to overcome the obstacles that block you.
At the bottom of this page you can read the list of Objectives to be reached for the corresponding consoles, together with a small explanation on how to reach them.
Let's move on to show you the cheats after the introduction we just wrote.
Cheats: Steam Achievements
Accomplish the following tasks to obtain the corresponding Steam Achievement:
Title
Steam Achievements: Teslagrad

The Guardian Orb

The Guardian Orb

Long for a savior

Long for a savior

Foreign nation of Motorland

Foreign nation of Motorland

Wild Grues

Wild Grues

Long for a family

Long for a family

Foreign nation of Angloria

Foreign nation of Angloria

Glorious Alliance

Glorious Alliance

Crafting Iron Lice

Crafting Iron Lice

Raiding Barbarians

Raiding Barbarians

Glorious Coronation

Glorious Coronation

City of Teslagrad

City of Teslagrad

Grand Ambition

Grand Ambition

Oleg's Duty

Oleg's Duty

Long for a past

Long for a past

Glorious Rule

Glorious Rule

Castle of Teslagrad

Castle of Teslagrad

Foreign nation of Mesmer

Foreign nation of Mesmer

Crafting Power Plants

Crafting Power Plants

The Guardian Fernus

The Guardian Fernus

Warbred Grues

Warbred Grues

Captured Grues

Captured Grues

Crafting Volt Walkers

Crafting Volt Walkers

Failed Ambition

Failed Ambition

Fathers Alertnes

Fathers Alertnes

The Guardian Faradeus

The Guardian Faradeus

Resourceful Father

Resourceful Father

Tower of Teslagrad

Tower of Teslagrad

Kings Vengeance

Kings Vengeance

Kings Grudge

Kings Grudge

Lone Ambition

Lone Ambition

Conquered Barbarians

Conquered Barbarians

Kings Grief

Kings Grief

Serving Barbarians

Serving Barbarians

Protective Father

Protective Father

Oleg's Grief

Oleg's Grief

Oleg's Adoption

Oleg's Adoption