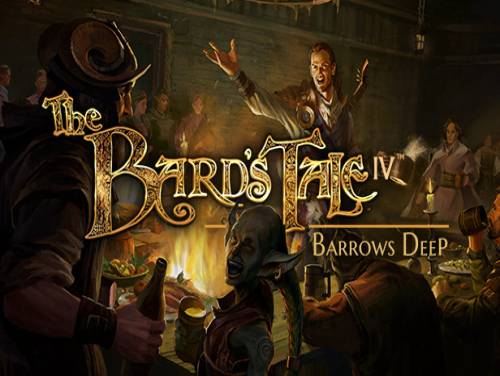 We are pleased to show you the videogame material we have collected for Dawn of Man!
They might not be all! If you have found something new please contact us or comment on this article and we will be happy to add your material to the existing one.
Commands a settlement of ancient humans, lead them through the centuries in their struggle for survival. Hunt, collect, create, tools, fight, search for new technical and tackles the challenges that the environment you will invest.
The cheats in our possession are valid for PC / PS4 / XBOX ONE and they should be all the valid ones since the game came out, that is 01/03/2019. We update the list of consoles every time if he adds a new one to the list.
Discover Cheats, Cheat Codes and Tricks for Dawn of Man (PC / PS4 / XBOX ONE): Easy Building Construction and Easy Craft.
We can also offer you the Trainer for this game.In a dedicated page you can download the Trainer of Dawn of Man, which will allow you to unlock new cheats not unlockable otherwise.
At the bottom of this page you can read the list of Objectives to be reached for the corresponding consoles, together with a small explanation on how to reach them.
Thank you for reading this short introduction. Let's go and show the cheats.
Cheats: Steam Achievements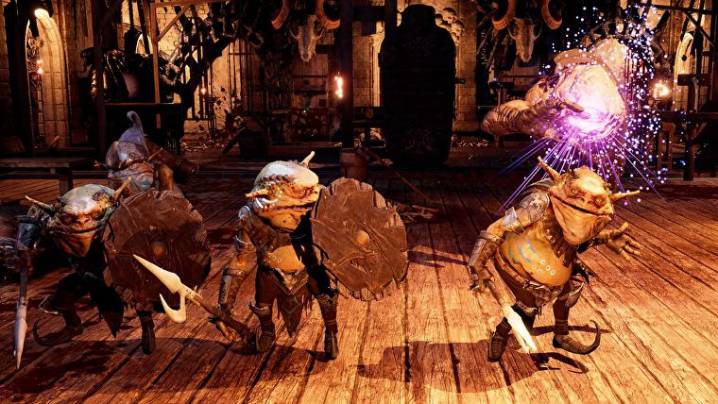 Accomplish the following tasks to obtain the corresponding Steam Achievement:
Title
Steam Achievements: Dawn of Man

Launch Forth

Launch Forth

Launch the game

Launch the game

Ancient Apprentice

Ancient Apprentice

Complete tutorial

Complete tutorial

Massive Hunter

Massive Hunter

Hunt a Mammoth

Hunt a Mammoth

Continental Settlement

Continental Settlement

Achieve a population of 50 in the Continental Dawn scenario

Achieve a population of 50 in the Continental Dawn scenario

Ancient Miner

Ancient Miner

Have at least 3 mines at one given time in the Neolithic era

Have at least 3 mines at one given time in the Neolithic era

Iron Man

Iron Man

Get to the Iron Age

Get to the Iron Age

Hardened Survivor

Hardened Survivor

Complete 5 milestones in hardcore mode

Complete 5 milestones in hardcore mode

Master of Steel

Master of Steel

Produce 10 Steel Swords in one game

Produce 10 Steel Swords in one game

Express Evolution

Express Evolution

Research all techs in the tech tree in less than 5 hours of gameplay

Research all techs in the tech tree in less than 5 hours of gameplay

North Settlement

North Settlement

Achieve a population of 50 in The Northlands scenario

Achieve a population of 50 in The Northlands scenario

Siege Overcome

Siege Overcome

Unlock the Steelmaking tech in the Ancient Warriors scenario

Unlock the Steelmaking tech in the Ancient Warriors scenario

Siege Progress

Siege Progress

Unlock the Bronze Age in the Ancient Warriors scenario

Unlock the Bronze Age in the Ancient Warriors scenario

Ultimate Completion

Ultimate Completion

Complete all milestones in hardcore mode

Complete all milestones in hardcore mode

Paleolithic Overpopulation

Paleolithic Overpopulation

Get 100 people in your settlement in the Paleolithic era

Get 100 people in your settlement in the Paleolithic era

Overpopulation

Overpopulation

Get 200 people in your settlement

Get 200 people in your settlement

Completion

Completion

Complete all milestones

Complete all milestones

The Deer Hunter

The Deer Hunter

Hunt 100 deer in one game

Hunt 100 deer in one game

Warrior Settlement

Warrior Settlement

Achieve a population of 50 in the Ancient Warriors scenario

Achieve a population of 50 in the Ancient Warriors scenario
Trainers and Cheat Codes for this Game
Trainers for Dawn of Man are small, downloadable programs that add functionalities to the Game, mainly with the aim of cheating. These functionalities are not available in other ways. Click on the preferred Trainer to download it:
Easy Building Construction
Easy Craft
Always Full Stats
Perfect Building Condition
Buildings Have Fuel
Pause Aging
Unlimited Knowledge Points