Oxygen Not Included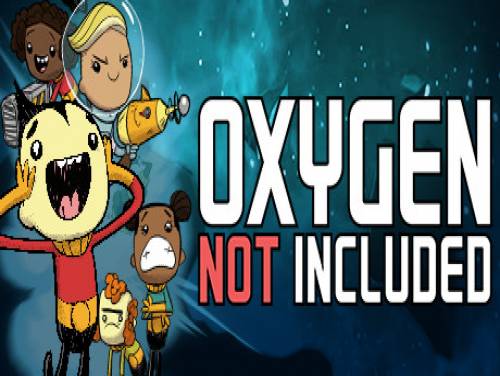 Welcome! Below we have reported the Trainer of Oxygen Not Included with also attached a small guide to its use.
We hope that at the end of the reading you will appreciate the work we have done, if you have any suggestions for this article, comment or contact us and we will update the page.
In the following page tricks of Oxygen Not Included you will be able to see the tricks and the codes we managed to collect for this game, thanks to them you will be able to overcome any difficulty, even at the cost of cheating a little.
Oxygen Not Included is a simulation of a space colony. Inside a rock alien space your group will have to learn the science, fight new strange forms of life, and wield amazing alien technology to survive and possibly thrive.
After this introduction to the game, here is the trainer we promised you, you can see the guide and download the trainer on your PC.
Download Trainer
This trainer adds the following cheats to this game:
Infinite Life
No Stress
Empty Bladder
Infinite Breath
Infinite Stamina
Calories Endless
The temperature of the Body Stable
Why do you have to pay for some Trainers and Cheats?
Actually is very rare to find games containing cheats because game developers are not interested in keeping them in their games. So the creation of cheats is executed by external programmers that spend their time and skills into the creation of Trainers, programs that let you cheats on a particular game. They do it for passion or for money. Whatever the motivation, it's right to reward them for the time spent on their work.
Paid Cheats and Trainers are better in quality, contains more functionalities, are maintained and supported by their developers.
Respect of the Copyright
The program you are about to download was not created by Apocanow. However, we have permission to publish and publicize by the authors of the Trainer Oxygen Not Included Trainer - v303707 - Quality of Life Upgra. The contents of the file are virus free, even if sometimes they can trigger the AV as false positive.
Instructions
Start a game, select a character then activate the trainer. The tricks they do effect on the character selected, you will have to select it every time you want to change its stats.