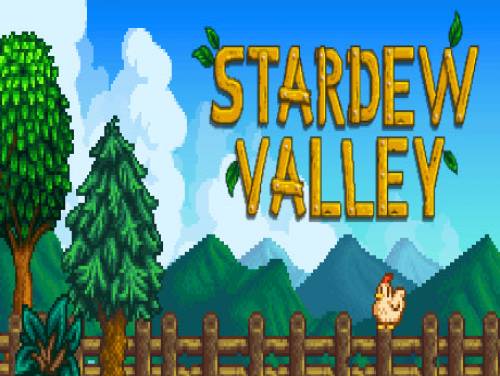 Hello, it's a pleasure to find you on our website. This page shows all the cheats and codes we found for Stardew Valley.
If you know about new cheats, we would be happy to know them. Contact us! You will also help other users who are looking for them.
Stardew Valley is a game of farming in the RPG style. Is up to you to choose your own way...you will Spend the time to cultivate and take care of the animals? Or will you spend time in the local village to make friendship with people? You go to the caves to kill powerful monsters? Or will you try to do everything to try to get the title of the Hero of Stardew?
The cheats in our possession are valid for PC / PS4 / XBOX ONE / IPHONE / ANDROID and they should be all the valid ones since the game came out, that is 14/12/2016. We update the list of consoles every time.
Discover cheats and cheat codes for Stardew Valley (PC / PS4 / XBOX ONE / IPHONE / ANDROID): Endless Energy and Set Money.
We can also offer you the Trainer for this game, in our dedicated page. This software will allow you to unlock new cheats not unlockable otherwise.
For you we have also made available the list of achievements of this game with an explanation on how to unlock them.
Finished all the premises, we show you the cheats we have recovered.