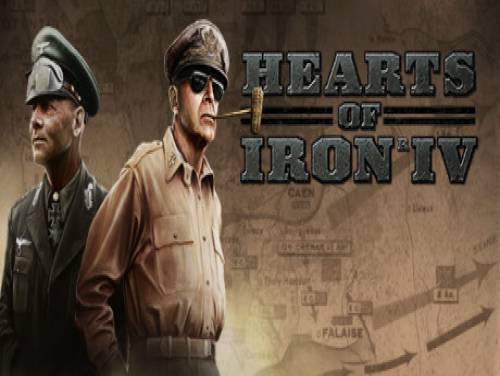 Welcome to the article on this site associated with the cheats and unlockables of Hearts of Iron IV. All the secrets we know about this game are written on this page.
If you have found new secrets or codes and want to share them, do not hesitate! We are always happy to be able to improve our contents and to make it available to everyone
The victory is at hand! Your ability to lead your nation is your supreme weapon. The strategy game Hearts of Iron IV lets you take command of any nation in the second World War, the most engaging conflict in world history. From the heart of the battle, the command, guide your nation to glory in war, negotiates or fill. You have the power to change the balance of the second world WAR. It is time to show your ability as the greatest military leader of the world.
Hearts of Iron IV has been published on 6/05/2016 for PC. We take care to update the list of consoles for which the game was published over time if the cheats are they also applied to new arrivals.
Discover cheats and cheat codes for Hearts of Iron IV (PC).
You can also download a Hearts of Iron IV promo trainer offered by third parties. If you run the game, this trainer will activate for you many cheats that you could not otherwise obtain.
We have also collected for you the list of achievements with alongside a small explanation translated on how to get them.
The introduction is over, here are the cheats for this game.