Dishonored: Death of the Outsider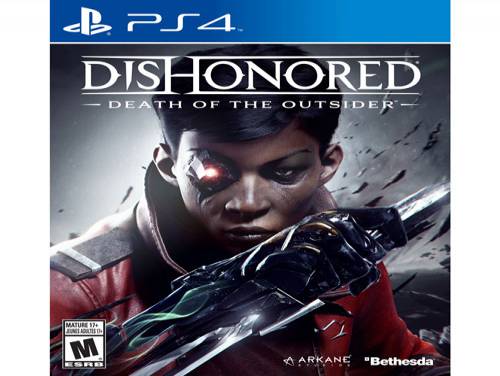 Welcome to the article on this site associated with the cheats and unlockables of Dishonored: Death of the Outsider All the secrets we know about this game are written on this page.
We hope it will help you and appreciate our work, if you have any tips to suggest, comment or contact us and we will update the page.
Discover Cheats, Cheat Codes and Tricks for Dishonored: Death of the Outsider (PC / PS4 / XBOX ONE): God mode, Life and Mana, Unlimited Coins and Traits.
The cheats in our possession are valid for PC / PS4 / XBOX ONE and they should be all the valid ones since the game came out, that is 15/09/2017. We update the list of consoles every time if he adds a new one to the list.
We have also found a Trainer for this game.This PC program allows you to add cheats to the game that you could not get in any other way and to activate them while you play.
Stay in the shadows or act in front of everyone and kill them, the choice is yours. Equipped with a series of supernatural abilities, items and weapons, you can approach any situation in your way. Use the ability to act incognito or to kill them all brutally.
And now here is finally the long-awaited cheats for this game.
Cheats:
Trainers and Cheat Codes for this Game
Trainers for Dishonored: Death of the Outsider are small, downloadable programs that add functionalities to the Game, mainly with the aim of cheating. These functionalities are not available in other ways. Click on the preferred Trainer to download it:
Download Page

Dishonored : Death of the Outsider (1.144.0.17 / +13)

God Mode
Unlimited Mana
Super Stealth
Unlimited Underwater
Unlimited Ammo
Unlimited HP Elixer
MP Elixer / Rewire Tools
99 Runes
Unlimited Whalebones
Add Coins
Unlimited Traits
Super Speed
Super Jump
Unlimited Grenades/Items