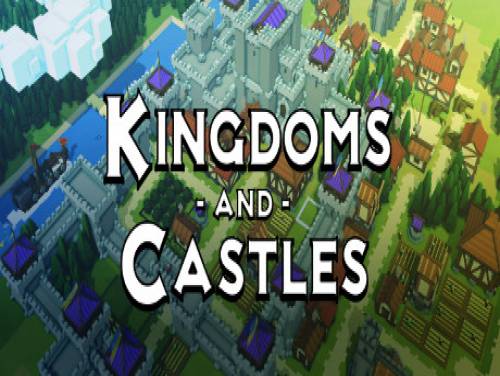 Welcome! Below we have collected the cheats of Kingdoms and Castles, but not only, any Achievements, Codes and Trainer will be shown on this page if and when they are available.
If you know others, suggest them by contacting us and we will be happy to publish them here on this article.
Discover Cheats, Cheat Codes and Tricks for Kingdoms and Castles (PC): Instant Buildings and Buildings Cost Nothing.
Our material can be used with the following consoles: PC This list is constantly updated from PC or since the game came out.
We have also found a Trainer for this game.This PC program allows you to add cheats to the game that you could not get in any other way and to activate them while you play.
Under the cheats you will also find the List of Goals for this game with a little explanation on how to get them all.
Kingdoms and Castles is a game in which you will have to start a realm from a small village to a large city and a majestic castle.
And now here is finally the long-awaited cheats for this game.
Cheats: Steam Achievements
Accomplish the following tasks to obtain the corresponding Steam Achievement:
Title
Steam Achievements: Kingdoms and Castles

Your First Hamlet

Your First Hamlet

Your First Village

Your First Village

Your First Town

Your First Town

Your First City

Your First City

Slayer of Dragons

Slayer of Dragons

Dragons are no match for your might.

Dragons are no match for your might.

Slayer of Ogres

Slayer of Ogres

Ogres cannot match the strength of your kingdom.

Ogres cannot match the strength of your kingdom.

Humble Kingdom

Humble Kingdom

Tower of Babel

Tower of Babel

Built a tower reaching for the heavens.

Built a tower reaching for the heavens.

Thriving Kingdom

Thriving Kingdom

Dignified Kingdom

Dignified Kingdom

Magnificent Kingdom

Magnificent Kingdom

Kingdom of the Gods

Kingdom of the Gods
Trainers and Cheat Codes for this Game
Trainers for Kingdoms and Castles are small, downloadable programs that add functionalities to the Game, mainly with the aim of cheating. These functionalities are not available in other ways. Click on the preferred Trainer to download it:
Instant Buildings
Buildings Cost Nothing
Unlimited Happiness
Mega Gold