Freeman: Guerrilla Warfare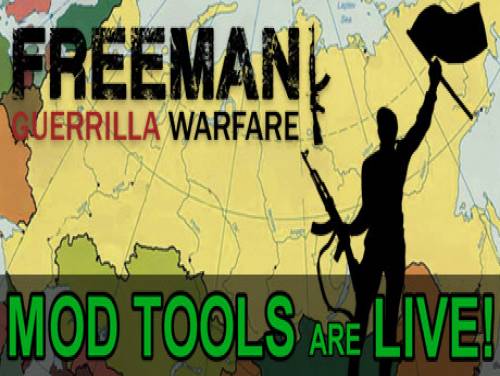 Welcome to the cheats page of Freeman: Guerrilla Warfare We show you all the material we found, this being a site completely dedicated to the cheats and solutions of videogames.
If you know other unlockables or strategies, do not hesitate to contact us or comment on the article, you will make it more complete and more useful to all its visitors.
Discover Cheats, Cheat Codes and Tricks for Freeman: Guerrilla Warfare (PC): Endless Money and Endless Food.
Our material can be used with the following consoles: PC This list is constantly updated from PC or since the game came out.
Freeman: Guerrilla Warfare also has a promo Trainer available.If you download and run it while playing, it will allow you to get new features, usually additional cheats not obtainable in any other way.
A new type of first person shooter combined with strategy and RPG elements. Increases the money, build an army, make the development of cities, decrees wars and conquer the world.
After this introduction on the game, here are the cheats we have promised you.
Cheats:
Trainers and Cheat Codes for this Game
Trainers for Freeman: Guerrilla Warfare are small, downloadable programs that add functionalities to the Game, mainly with the aim of cheating. These functionalities are not available in other ways. Click on the preferred Trainer to download it:
Unlimited Money
Unlimited Food
Unlimited Attribute Points
Unlimited Skill Points
Unlimited Combat Ammo
Unlimited Combat Health