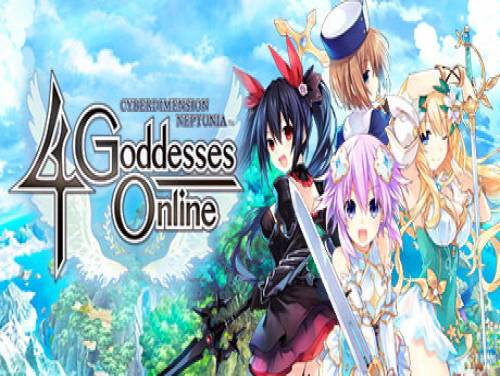 We are pleased to show you all the things we have collected for Cyberdimension Neptunia: 4 Goddesses Online!
Do you know others? We would be very happy to receive them, so we can publish them on the site by updating this article.
In this game 4 Goddesses enter a world of imagination inspired by them. Choose between 12 characters, each with his unique playing style, to play in a real-time combat with 4 players. Develops immense powers, customize your character and play online with others.
This game was released on 27/01/2018 and the cheats we own are valid for PC / PS4. This list will be updated over time whenever we notice the existence of new consoles on which Cyberdimension Neptunia: 4 Goddesses Online has been published.
Discover cheats and cheat codes for Cyberdimension Neptunia: 4 Goddesses Online (PC / PS4).
In addition to the cheats we can also provide you the walkthrough of this game in the form of a video guide. Enter the Cyberdimension Neptunia: 4 Goddesses Online walkthrough page and you will be able to find a step by step guide to finish the game and find the game collectibles.
We have also found a Trainer for this game. This software allows you to add cheats to the game that you could not get in any other way.
Under the cheats you will also find the list of achievements for this game with a little explanation on how to get them all.
Let's move on to show you the cheats after the introduction we just wrote.