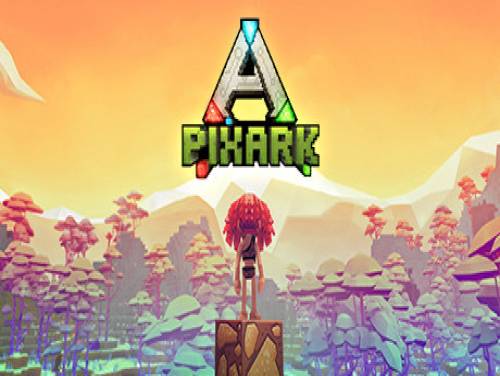 Welcome to the article on this site associated with the cheats and unlockables of PixARK All the secrets we know about this game are written on this page.
If you have any other material, do not hesitate to post it or send it to us, we will be happy to post it in the article with any thanks.
Discover Cheats, Cheat Codes and Tricks for PixARK (PC): Infinite Health and Infinite Stamina.
We have material valid for PC The list of consoles is continuously updated from PC, the date on which PixARK was published.
PixARK also has a promo Trainer available.If you download and run it while playing, it will allow you to get new features, usually additional cheats not obtainable in any other way.
Under the cheats you will also find the List of Goals for this game with a little explanation on how to get them all.
Welcome to PixARK, a world that is vast and wild, inhabited by ferocious dinosaurs and magical creatures, in which the adventure never end!
After this introduction on the game, here are the cheats we have promised you.
Cheats: Steam Achievements
Accomplish the following tasks to obtain the corresponding Steam Achievement:
Title
Steam Achievements: PixARK

Explorer

Explorer

Explorered the DoomLand

Explorered the DoomLand

Unjust Enrichment

Unjust Enrichment

Take those treasure away

Take those treasure away

Enemies of Rex

Enemies of Rex

Rex is not the most dangerous animal,but you are

Rex is not the most dangerous animal,but you are

Strong Man

Strong Man

You are the strongest man in this plant

You are the strongest man in this plant

KingSlayer

KingSlayer

Now you have killed the strongest creature in this plant.

Now you have killed the strongest creature in this plant.

First Show

First Show

A poor creature was killed by you

A poor creature was killed by you

First Partner

First Partner

Get a good partner

Get a good partner

Fashion

Fashion

Collected your first cloth

Collected your first cloth

King of the Sky

King of the Sky

Quetzalcoatius is the one you must needed

Quetzalcoatius is the one you must needed
Trainers and Cheat Codes for this Game
Trainers for PixARK are small, downloadable programs that add functionalities to the Game, mainly with the aim of cheating. These functionalities are not available in other ways. Click on the preferred Trainer to download it:
Infinite Health
Infinite Stamina
Unlimited Oxygen
Unlimited Food
Unlimited Water
Change Player Engram Points
Change Player Level Points
Change EXP
Super Speed
Free Crafting
Unlimited Quickslot Items
Change Tamed Dino Level Points
Change Tamed Dino EXP