InkSplosion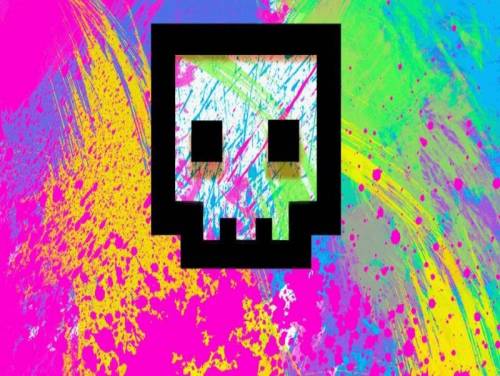 Welcome to Apocanow! This article talks about cheats and codes of the game InkSplosion and collects in it all the videogame material regarding this game, in particular also Trainers, Achievements and possible solutions.
If you know of new cheats, we would be happy to know them .. Contact us or comment on this article! You will also help other users who are looking.
Discover Cheats, Cheat Codes and Tricks for InkSplosion (PC / PS4 / XBOX ONE / SWITCH): Game Achievements Guide.
We have material valid for PC / PS4 / XBOX ONE / SWITCH The list of consoles is continuously updated from PC / PS4 / XBOX ONE / SWITCH, the date on which InkSplosion was published.
In addition to the cheats we can also provide you the solutions of this game in the form of a video guide Enter the solution page of InkSplosion and you will be able to find a step by step guide to finish the game and, often, also to the game collectibles.
Under the cheats you will also find the List of Goals for this game with a little explanation on how to get them all.
Why war should be hellish when it can be fun? Enter the InkSplosion, a shooter game single where the real enemy is to beat your previous records!
Let's move on to show you the cheats after the introduction we just wrote.
Cheats: PSN Trophies
Perform the following tasks to earn the corresponding PSN Trophy:
Title
PSN Trophies: InkSplosion

Platinum-explosion

Platinum-explosion

Complete all the trophies

Complete all the trophies

Getting Started

Getting Started

Kill your first enemy

Kill your first enemy

Overpowered

Overpowered

Die for the first time

Die for the first time

Leveling up

Leveling up

Reach level 5 in Classic Mode

Reach level 5 in Classic Mode

Getting better

Getting better

Reach level 10 in Classic Mode

Reach level 10 in Classic Mode

Little by little

Little by little

Reach 25,000 points in Classic Mode

Reach 25,000 points in Classic Mode

Go get them

Go get them

Reach 50,000 points in Classic Mode

Reach 50,000 points in Classic Mode

Show them who's boss

Show them who's boss

Reach 75,000 points in Classic Mode

Reach 75,000 points in Classic Mode

Unlock the Arena Mode

Unlock the Arena Mode

Reach 100,000 points in Classic Mode

Reach 100,000 points in Classic Mode

Kill or get killed

Kill or get killed

Kill 25 enemies in Arena Mode

Kill 25 enemies in Arena Mode

Getting used

Getting used

Kill 50 enemies in Arena Mode

Kill 50 enemies in Arena Mode

Without any mercy

Without any mercy

Kill 75 enemies in Arena Mode

Kill 75 enemies in Arena Mode

Kill them all

Kill them all

Kill 100 enemies in Arena Mode

Kill 100 enemies in Arena Mode

Brave

Brave

Kill your first enemy in hard mode

Kill your first enemy in hard mode