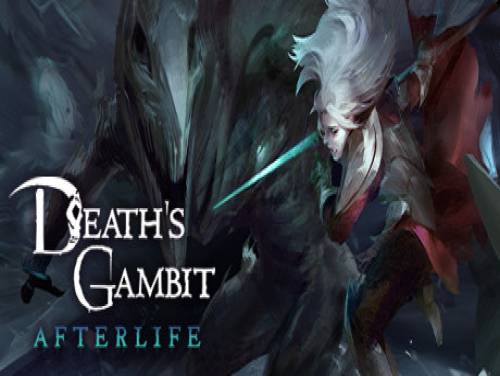 Welcome to the page regarding the cheats of Death's Gambit. We show you all the things we found. Our site is completely dedicated to cheats and walkthroughs of videogames.
They might not be all! If you have found something new please contact us and we will be happy to add your contents to the existing one.
Storm's Gambit is a platforming game rather difficult to play, with added RPG elements. You are a messenger of Death, you will have to uncover the mystery of Siradon and discover the true price of being immortal.
We have cheats valid for PC. The list of consoles is continuously updated from PC, the date on which Death's Gambit was published.
Discover cheats and cheat codes for Death's Gambit (PC).
We have also found a Trainer for this game. This software allows you to add cheats to the game that you could not get in any other way.
For you we have also made available the list of achievements of this game with an explanation on how to unlock them.
Thank you for reading this short introduction. Let's go and show the cheats.