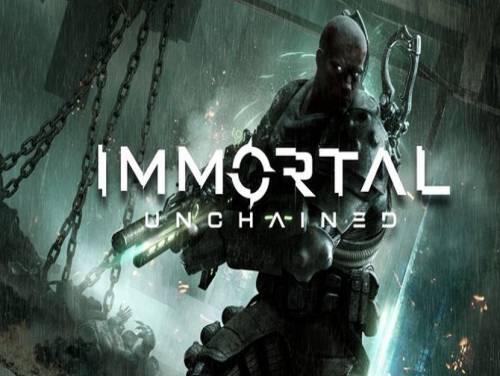 Welcome! Below we have collected the cheats of Immortal: Unchained, but not only. Any achievement, code or trainer will be shown on this page if and when they are available.
If you have any other content, do not hesitate to send it to us, we will be happy to post it in the article.
Free and relentless. You're up to the challenge? Immortal: Unchained is the absolute novelty among the action role-playing games ultra-hardcore. Take on the role of a living weapon, unleashed to stop the source of a catastrophic event that threatens to put an end to all the known world.
Immortal: Unchained has been published on 07/09/2018 for PC / PS4 / XBOX ONE. We take care to update the list of consoles for which the game was published over time if the cheats are they also applied to new arrivals.
Discover cheats and cheat codes for Immortal: Unchained (PC / PS4 / XBOX ONE): Credits and Reset Health.
We also have the walkthrough of Immortal: Unchained! In our Immortal: Unchained walkthrough page you will find a video guide that will show you all the steps to complete the game.
An avalanche of cheats for you thanks to the trainer of Immortal: Unchained downloadable on this page! A Trainer is a software that allows you to modify the game safely by adding cheats that did not exist previously. You can find everything on this page!
At the bottom of this page you can read the list of objectives to be reached for the corresponding consoles, together with a small explanation on how to reach them.
Let's move on to show you the cheats after the introduction we just wrote.