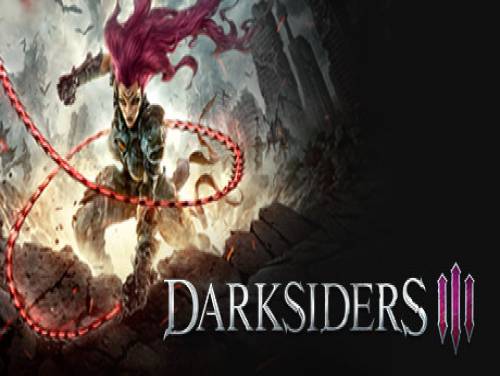 Welcome to our pages, especially in the one dedicated to the cheats of Darksiders III Without further delay let's introduce this article to you!
If you have any other material, do not hesitate to post it or send it to us, we will be happy to post it in the article with any thanks.
You return to the Land devastated by the apocalypse in Darksiders III, an action-adventure hack and slash where you play the role of FURY, and you will be helping to hunt down the Seven deadly Sins. FURY, the more enigmatic and unpredictable of the four Horsemen of the Apocalypse, will have to succeed where others have failed: to bring back the balance between...
All information on the cheats contained in this article is valid for Darksiders III from 27/10/2018, for consoles PC / PS4 / XBOX ONE .The list is updated every time the game is published for a new one console.
Discover Cheats, Cheat Codes and Tricks for Darksiders III (PC / PS4 / XBOX ONE): Endless Health and Endless Consumables.
For this game we also have the promo trainer! Un Trainer is a PC program that, if played together with the game, allows you to unlock a lot of cheats.
Under the cheats you will also find the List of Goals for this game with a little explanation on how to get them all.
Let's move on to show you the cheats after the introduction we just wrote.