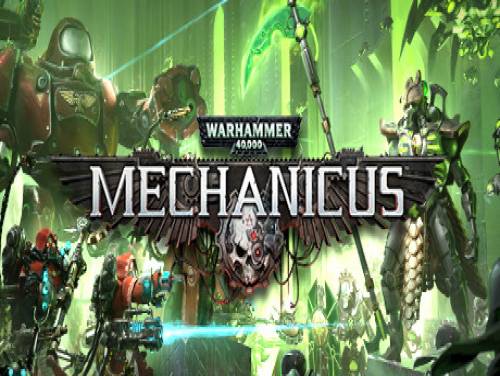 Welcome to the page dedicated to the cheats of Warhammer 40,000: Mechanicus. Without further delay let's introduce this article to you!
If you have any other content, do not hesitate to send it to us, we will be happy to post it in the article.
Take control of the army, the most technologically advanced of the Imperium - The Adeptus Mechanicus. Your every decision will weigh heavily on the outcome of the mission in this turn-based tactical game. You will be blessed by the Omnissia?
This game was released on 15/10/2018 and the cheats we own are valid for PC. This list will be updated over time whenever we notice the existence of new consoles on which Warhammer 40,000: Mechanicus has been published.
Discover cheats and cheat codes for Warhammer 40,000: Mechanicus (PC).
Would you like a lot of cheats for Warhammer 40,000: Mechanicus that you could not otherwise get? Download the Trainer available on this site at the bottom of the page. Once executed and activated, it will allow you to add cheats to the game otherwise not obtainable.
And now here is finally the long-awaited cheats for this game.