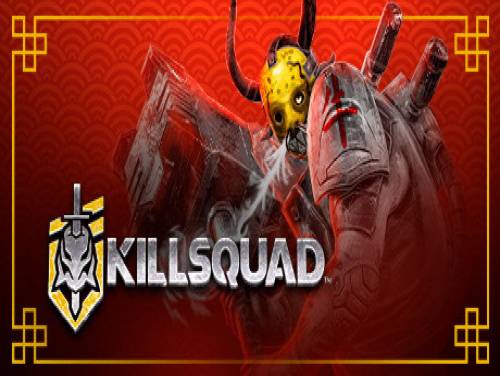 We present the page of Apocanow dedicated to the cheats and secrets of Killsquad! In it you find all the unlockables and strategies to get ahead in the game, overcome difficult parts and discover new parts of the game .
If you know other unlockables or strategies, do not hesitate to contact us or comment on the article, you will make it more complete and more useful to all its visitors.
KILLSQUAD is a A-RPG coop mercenaries who plunder planets for the glory. Select a raid on the system of online contracts. Unlock the skills mid-mission to adapt. Unleash hell with unique weapons. Scavenge materials to increase them. And, if you survive, spend your size to live another day.
All information on the cheats contained in this article is valid for Killsquad from 15/06/2019, for consoles PC / PS4 / XBOX ONE .The list is updated every time the game is published for a new one console.
Discover Cheats, Cheat Codes and Tricks for Killsquad (PC / PS4 / XBOX ONE): Endless Health and Endless Armor.
Trainer for Killsquad is also available A trainer is a program that adds cheats to the game if it is executed while the bottom of the page is a list of cheats that you can unlock with this program.
And now here is finally the long-awaited cheats for this game.