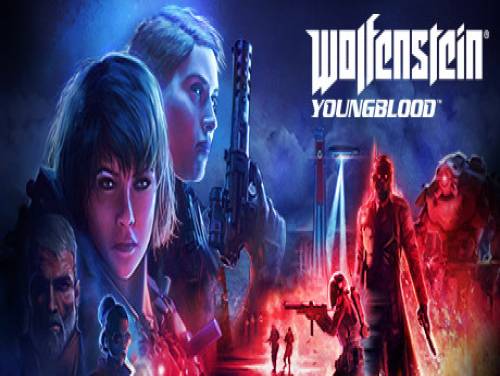 We are pleased to present you this article dedicated to the cheats and codes of Wolfenstein: Youngblood. Here you will find all the resources that our staff found on Wolfenstein: Youngblood. You can also find trainers and achievements.
We hope it will help you. If you have any cheat to suggest, contact us and we will update the page.
Wolfenstein: Youngblood is the first co-op adventure modern of Wolfenstein. He worked with a friend or play alone in the role of one of the daughters of B. J. Blazkowicz and use an arsenal devastating weapons, gadgets and abilities as you fight to liberate Paris from the nazis.
Wolfenstein: Youngblood has been published on 25/06/2019 for PC / STADIA / PS4 / XBOX ONE. We take care to update the list of consoles for which the game was published over time if the cheats are they also applied to new arrivals.
Discover cheats and cheat codes for Wolfenstein: Youngblood (PC / STADIA / PS4 / XBOX ONE): Endless Health and Endless Armor.
For Wolfenstein: Youngblood we also have the walkthrough of the game. You will find a collection of videos taken from YouTube, that put together will allow you to get to the end of the game. Check our Wolfenstein: Youngblood walkthrough page.
There is a promo Trainer available for Wolfenstein: Youngblood, too. If you download and run it while playing your game, it will unlocks new features, usually additional cheats not obtainable in any other way.
We have also collected for you the list of achievements with alongside a small explanation translated on how to get them.
Thank you for reading this short introduction. Let's go and show the cheats.