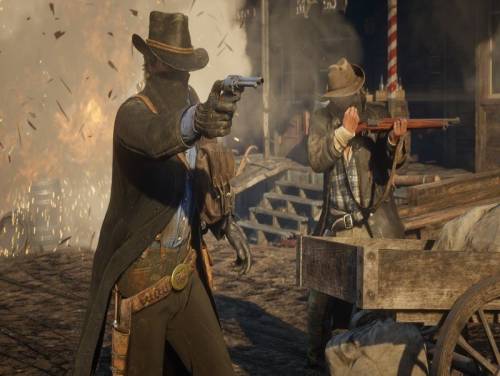 Welcome to the page regarding the cheats of Red Dead Redemption 2. We show you all the things we found. Our site is completely dedicated to cheats and walkthroughs of videogames.
They might not be all! If you have found something new please contact us and we will be happy to add your contents to the existing one.
Red Dead Redemption II is a video game action-adventure, 2018, developed and published by Rockstar Games and distributed in Italy by Cidiverte for PlayStation 4 and Xbox One.
Red Dead Redemption 2 has been published on 26/10/2018 for PC / PS4 / XBOX ONE. We take care to update the list of consoles for which the game was published over time if the cheats are they also applied to new arrivals.
Discover cheats and cheat codes for Red Dead Redemption 2 (PC / PS4 / XBOX ONE): Endless Health and Endless Stamina.
Good news! For this game we also have the walkthrough. In the Red Dead Redemption 2 walkthrough page you will find one or more videos taken from YouTube that will show you the step by step guide to completing the game.
An avalanche of cheats for you thanks to the trainer of Red Dead Redemption 2 downloadable on this page! A Trainer is a software that allows you to modify the game safely by adding cheats that did not exist previously. You can find everything on this page!
For you we have also made available the list of achievements of this game with an explanation on how to unlock them.
Thank you for reading this short introduction. Let's go and show the cheats.