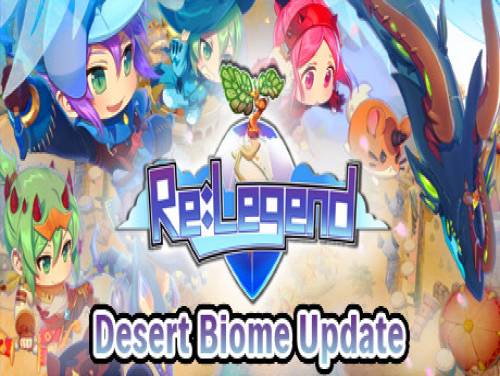 Hello, it's a pleasure to find you on our website This page shows all the cheats and codes we could find for Re:Legend.
We hope it will help you and appreciate our work, if you have any tips to suggest, comment or contact us and we will update the page.
Adventure with friends in a wonderful world full of wonders and fantastic creatures. Build, create, grow, fishing, and breeds, and breeds fantastic companions company!
We have material valid for PC / PS4 / XBOX ONE The list of consoles is continuously updated from PC / PS4 / XBOX ONE, the date on which Re:Legend was published.
Discover Cheats, Cheat Codes and Tricks for Re:Legend (PC / PS4 / XBOX ONE): Infinite Health and Infinite Stamina.
Trainer for Re:Legend is also available A trainer is a program that adds cheats to the game if it is executed while the bottom of the page is a list of cheats that you can unlock with this program.
Finish all the premises, we show you the cheats we have recovered.