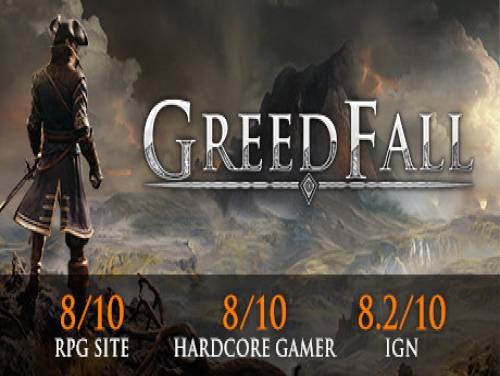 Welcome to the article on this site associated with the cheats and unlockables of Greedfall. All the secrets we know about this game are written on this page.
We hope it will help you. If you have any cheat to suggest, contact us and we will update the page.
Experience of a role-play only and forge the fate of a new land full of magic, treasures, secrets and fantastic creatures. With diplomacy, deception and strong ways, becomes part of this world alive and evolving: change your destiny and forge your own history.
This game was released on 9/08/2019 and the cheats we own are valid for PC / PS4 / XBOX ONE. This list will be updated over time whenever we notice the existence of new consoles on which Greedfall has been published.
Discover cheats and cheat codes for Greedfall (PC / PS4 / XBOX ONE): Endless Health and Endless Mana.
Not enough? We also have the walkthrough of Greedfall! You can find it in the appropriate Greedfall guide page. On that page you will find one or more videos containing the various pieces of game. If you are stuck at some point in the game no way is better to consult the videos we have collected for you.
For this game we also have the promo trainer! A trainer is a software that allows you to unlock a lot of cheats.
At the bottom of the page you will also find a list of unlockable achievements in this game with a small guide.
After this introduction on the game, here are the cheats we have promised you.