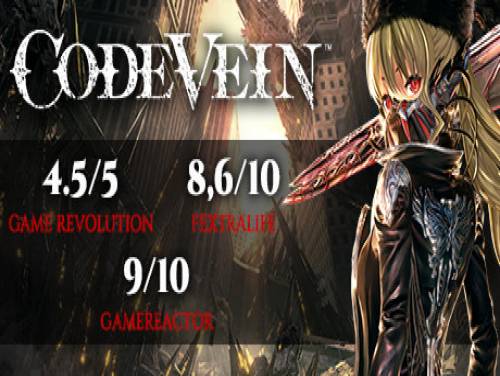 Hello and welcome to Apocanow, we present you the article about the cheats and codes of Code Vein. We hope it will be useful and allow you to improve your videogame experience.
If you have any other content, do not hesitate to send it to us, we will be happy to post it in the article.
Create your back, forge alliances and take a journey into the depths of the underworld to discover your past and escape your fears are more hidden in the CODE VEIN.
We have cheats valid for PC / PS4 / XBOX ONE. The list of consoles is continuously updated from PC / PS4 / XBOX ONE, the date on which Code Vein was published.
Discover 2 cheats and cheat codes for Code Vein (PC / PS4 / XBOX ONE): Unlimted Health and Endless Stamina.
Available on this site is also the walkthrough for Code Vein: a video guide composed of videos taken from YouTube will guide you from the beginning to the end of the game and often also through the secrets and collectibles inside the game. You can find all of this in our official page dedicated to the Code Vein walkthrough
For this game we also have the promo trainer! A trainer is a software that allows you to unlock a lot of cheats.
For you we have also made available the list of achievements of this game with an explanation on how to unlock them.
Let's move on to show you the cheats after the introduction we just wrote.