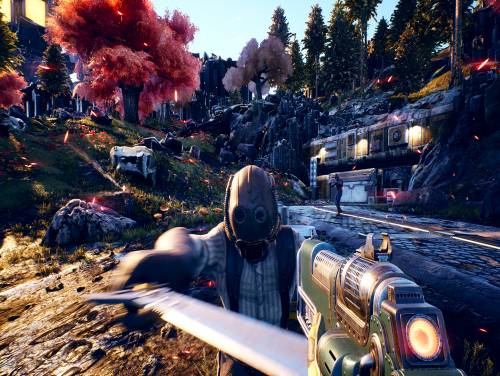 Welcome to the page regarding the cheats of The Outer Worlds. We show you all the things we found. Our site is completely dedicated to cheats and walkthroughs of videogames.
If you have found new secrets or codes and want to share them, do not hesitate! We are always happy to be able to improve our contents and to make it available to everyone
The Outer Worlds is a new Rpg sci-fi single developed by Obsidian Entertainment and produced by the Private Division. Explore a space colony, it develops your character and directs you to the story. In the equation, the companies have provided, you are the unexpected variable.
The Outer Worlds has been published on 01/01/2020 for PC / PS4 / XBOX ONE / SWITCH. We take care to update the list of consoles for which the game was published over time if the cheats are they also applied to new arrivals.
Discover 10 cheats and cheat codes for The Outer Worlds (PC / PS4 / XBOX ONE / SWITCH).
Not only that: we can also offer you the walkthrough of this game! See the The Outer Worlds walkthrough of apocanow, that is a selection of YouTube videos created specifically by third-party users in order to guide all the other players towards the completion of the game.
There is a promo Trainer available for The Outer Worlds, too. If you download and run it while playing your game, it will unlocks new features, usually additional cheats not obtainable in any other way.
Available at the end of the article is also the list of Achievements of this game with an indication on how to unlock them.
Finished all the premises, we show you the cheats we have recovered.