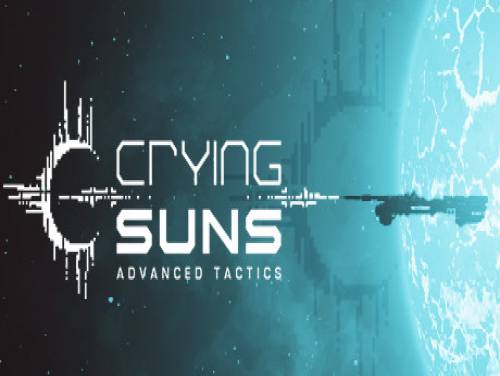 Hello, it's a pleasure to find you on our website. This page shows all the cheats and codes we found for Crying Suns.
If you know other cheats, suggest them by contacting us and we will be happy to publish them here on this article.
Crying Suns is a thief tactical that puts you in the role of commander of a space fleet as you explore an empire mysteriously fallen. In this story a rich experience inspired by Dune and Foundation, every successful race will reveal the truth about the Empire ... and also about yourself.
This game was released on 18/08/2019 and the cheats we own are valid for PC. This list will be updated over time whenever we notice the existence of new consoles on which Crying Suns has been published.
Discover cheats and cheat codes for Crying Suns (PC): Fast Combat Weapon Recharge and Game Speed.
Would you like a lot of cheats for Crying Suns that you could not otherwise get? Download the Trainer available on this site at the bottom of the page. Once executed and activated, it will allow you to add cheats to the game otherwise not obtainable.
We have also collected for you the list of achievements with alongside a small explanation translated on how to get them.
The introduction is over, here are the cheats for this game.