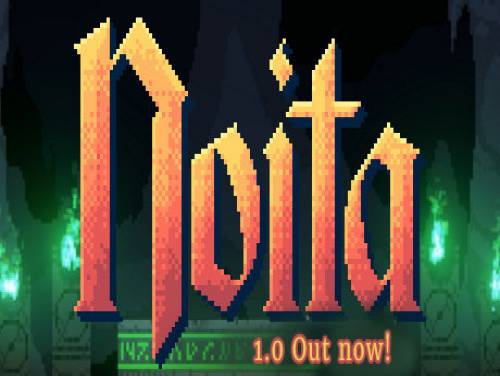 Welcome! Below we have collected the cheats of Noita, but not only. Any achievement, code or trainer will be shown on this page if and when they are available.
They might not be all! If you have found something new please contact us and we will be happy to add your contents to the existing one.
Noita is a magical action roguelite set in a world in which each pixel is physically simulated. Fight, explore, melts, burns, freezes and evaporates through the world that is generated procedurally using spells that you have created.
Noita has been published on 24/08/2019 for PC. We take care to update the list of consoles for which the game was published over time if the cheats are they also applied to new arrivals.
Discover cheats and cheat codes for Noita (PC): Endless Health and Invincible Mode.
There is a promo Trainer available for Noita, too. If you download and run it while playing your game, it will unlocks new features, usually additional cheats not obtainable in any other way.
And now here is finally the long-awaited cheats for this game.