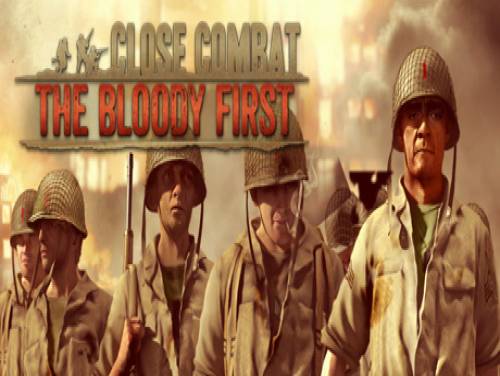 We are pleased to present you this article dedicated to the cheats and codes of Close Combat: The Bloody First. Here you will find all the resources that our staff found on Close Combat: The Bloody First. You can also find trainers and achievements.
If you know other unlockables or strategies, do not hesitate to contact us, you will make it more complete and more useful to all its visitors.
Close Combat: The Bloody First is the latest version of the acclaimed Close Combat, and the first with the new 3D engine Archon. With this close Combat: The Bloody First combines the classic tactical gameplay of melee Combat, with battles fought in a wide variety of different 3D landscapes including rocky ridges, and narrow.
Close Combat: The Bloody First has been published on 3/09/2019 for PC. We take care to update the list of consoles for which the game was published over time if the cheats are they also applied to new arrivals.
Discover cheats and cheat codes for Close Combat: The Bloody First (PC): God Mode and No Broken.
We have also found a Trainer for this game. This software allows you to add cheats to the game that you could not get in any other way.
Thank you for reading this short introduction. Let's go and show the cheats.