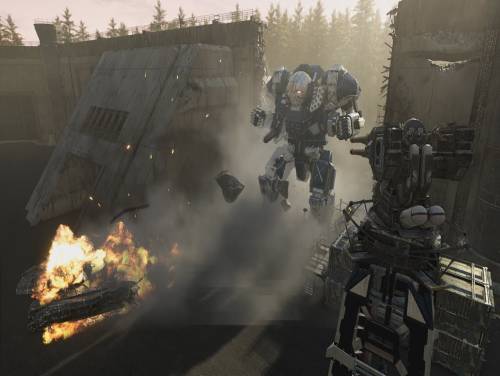 Welcome to the page dedicated to the cheats of MechWarrior 5: Mercenaries. Without further delay let's introduce this article to you!
If you have any other content, do not hesitate to send it to us, we will be happy to post it in the article.
MechWarrior 5: Mercenaries is a game of BattleTech Mecha in development phase, developed by Piranha Games and released on 10 December 2019 on Windows. It is the first game MechWarrior single player since 2002. Will be exclusive to the Epic Games Store, and it is expected that the raytracing is powered by Nvidia RTX and DLSS
Our cheats can be used with the following consoles: PC. This list is constantly updated from PC or since the game came out.
Discover cheats and cheat codes for MechWarrior 5: Mercenaries (PC): Endless Jump Jet and Endless Armor.
If you really want a lot of cheats for MechWarrior 5: Mercenaries it's your lucky day! We have a Trainer that, once downloaded and executed during the game, will allow you to unlock many cheats.
The introduction is over, here are the cheats for this game.