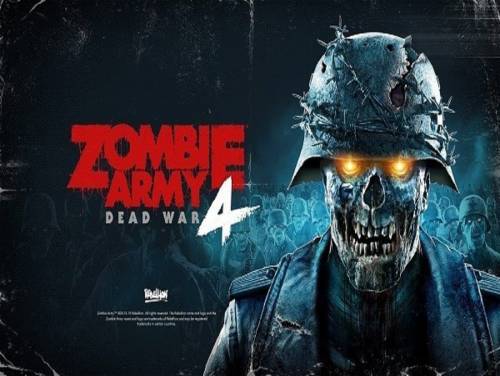 Welcome! Below we have collected the cheats of Zombie Army 4: Dead War, but not only. Any achievement, code or trainer will be shown on this page if and when they are available.
If you know other cheats, suggest them by contacting us and we will be happy to publish them here on this article.
The hordes of Hitler, come back to assault in this terrifying shooter from the creators of Sniper Elite 4! Abominable supernatural villains, weapons, epic, and a new distressing campaign for 1-4 players await you in an adventure set in the Europe of the '40s in which you will have to save humanity from the zombie apocalypse!
This game was released on 04/02/2020 and the cheats we own are valid for PC / PS4 / XBOX ONE. This list will be updated over time whenever we notice the existence of new consoles on which Zombie Army 4: Dead War has been published.
Discover cheats and cheat codes for Zombie Army 4: Dead War (PC / PS4 / XBOX ONE).
Available on this site is also the walkthrough for Zombie Army 4: Dead War: a video guide composed of videos taken from YouTube will guide you from the beginning to the end of the game and often also through the secrets and collectibles inside the game. You can find all of this in our official page dedicated to the Zombie Army 4: Dead War walkthrough
We have also found a Trainer for this game. This software allows you to add cheats to the game that you could not get in any other way.
At the bottom of this page you can read the list of objectives to be reached for the corresponding consoles, together with a small explanation on how to reach them.
And now here is finally the long-awaited cheats for this game.