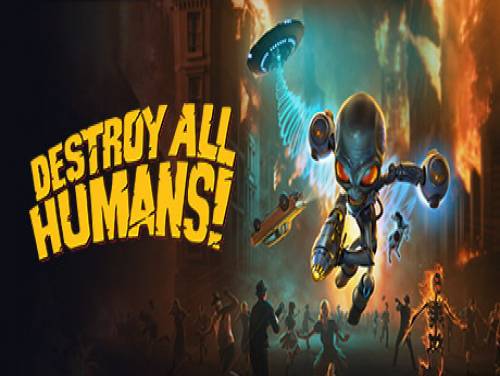 Welcome to the article on this site associated with the cheats and unlockables of Destroy all Humans! Remastered. All the secrets we know about this game are written on this page.
If you know about new cheats, we would be happy to know them. Contact us! You will also help other users who are looking for them.
The return of a cult! Terrorize the land of 50 years in the guise of the alien Crypto-137. Extract their DNA, destroy the government of the United States in this faithful remake of the legendary adventure of alien invasions. Annihilates the human with an arsenal of alien weaponry and psychic abilities.
We have cheats valid for PC / PS4. The list of consoles is continuously updated from PC / PS4, the date on which Destroy all Humans! Remastered was published.
Discover cheats and cheat codes for Destroy all Humans! Remastered (PC / PS4): Endless Alien Health and Invisible Alien.
We also have the walkthrough of Destroy all Humans! Remastered! In our Destroy all Humans! Remastered walkthrough page you will find a video guide that will show you all the steps to complete the game.
We have also found a Trainer for this game. This software allows you to add cheats to the game that you could not get in any other way.
At the bottom of this page you can read the list of objectives to be reached for the corresponding consoles, together with a small explanation on how to reach them.
Finished all the premises, we show you the cheats we have recovered.