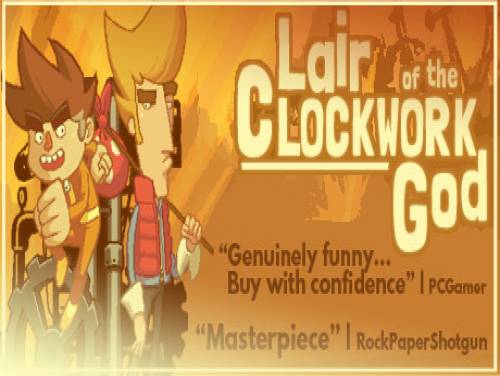 Welcome to the page regarding the cheats of Lair of the Clockwork God. We show you all the things we found. Our site is completely dedicated to cheats and walkthroughs of videogames.
We hope it will help you. If you have any cheat to suggest, contact us and we will update the page.
A quick point and click adventure AND an indie platformer in one! Join adventurer Ben and aspiring indie darling Dan in a race against time to stop all the Apocalypses happening at the same time.
We have cheats valid for PC / PS4 / XBOX ONE / SWITCH. The list of consoles is continuously updated from PC / PS4 / XBOX ONE / SWITCH, the date on which Lair of the Clockwork God was published.
Discover cheats and cheat codes for Lair of the Clockwork God (PC / PS4 / XBOX ONE / SWITCH): Useful Tips.
Good news! For this game we also have the walkthrough. In the Lair of the Clockwork God walkthrough page you will find one or more videos taken from YouTube that will show you the step by step guide to completing the game.
You want lots of effective cheats? Then you have to try the trainer of Lair of the Clockwork God available on this site. Download it and run it while playing: it will allow you to unlock new cheats otherwise not unlockable.
Under the cheats you will also find the list of achievements for this game with a little explanation on how to get them all.
And now here is finally the long-awaited cheats for this game.