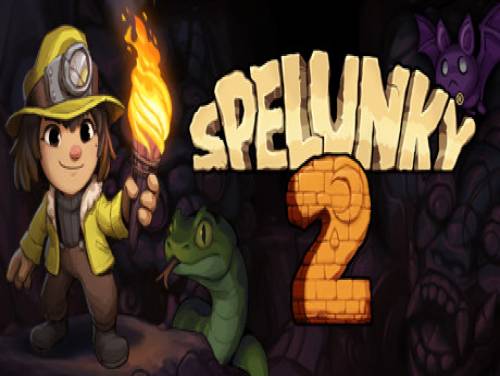 Welcome to the page regarding the cheats of Spelunky 2. We show you all the things we found. Our site is completely dedicated to cheats and walkthroughs of videogames.
If you have found new secrets or codes and want to share them, do not hesitate! We are always happy to be able to improve our contents and to make it available to everyone
Spelunky 2 builds on the unique and random challenges that made the original a roguelike classic, delivering a massive adventure designed to please players old and new. Meet the next generation of explorers as they travel to the moon, searching for treasure and missing families.
This game was released on 29/08/2020 and the cheats we own are valid for PC / PS4. This list will be updated over time whenever we notice the existence of new consoles on which Spelunky 2 has been published.
Discover cheats and cheat codes for Spelunky 2 (PC / PS4).
Are you stuck in the game? We have the solution to your problem. Check the Spelunky 2 walkthrough page. You will find all the video guides taken from YouTube on this game.
Under the cheats you will also find the list of achievements for this game with a little explanation on how to get them all.
The introduction is over, here are the cheats for this game.