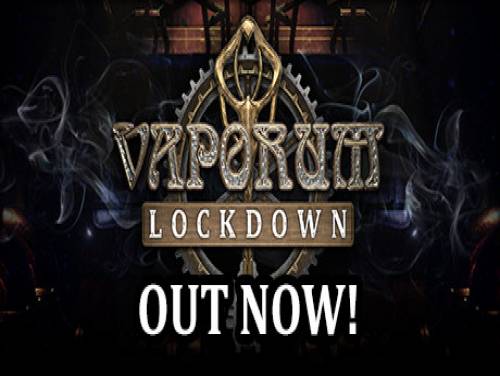 Welcome to the article on this site associated with the cheats and unlockables of Vaporum: Lockdown. All the secrets we know about this game are written on this page.
If you know about new cheats, we would be happy to know them. Contact us! You will also help other users who are looking for them.
Vaporum: Lockdown, a prequel to Vaporum, is a grid-based dungeon crawler RPG in an original steampunk setting, inspired by old-school classics of the genre. Follow the story of Ellie Teller, a scientist struggling to survive disastrous events that happened in the tower of Arx Vaporum.
We have cheats valid for PC. The list of consoles is continuously updated from PC, the date on which Vaporum: Lockdown was published.
Discover cheats and cheat codes for Vaporum: Lockdown (PC): Useful Tips.
In the following Vaporum: Lockdown walkthrough page you will be able to see a collection of videos taken by YouTube that we have chosen to show you the step by step completion of this game. Thanks to them you will be able to overcome the obstacles and also to understand how a professional plays the game.
Available at the end of the article is also the list of Achievements of this game with an indication on how to unlock them.
And now here is finally the long-awaited cheats for this game.