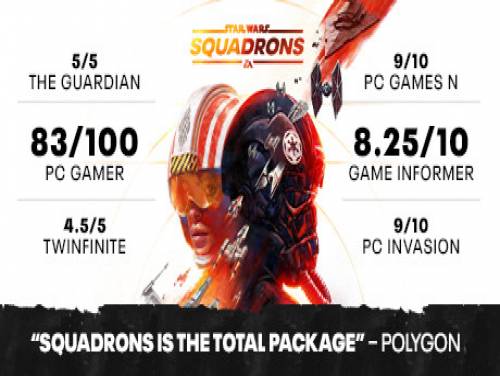 Welcome to the article on this site associated with the cheats and unlockables of Star Wars: Squadrons. All the secrets we know about this game are written on this page.
We hope it will help you. If you have any cheat to suggest, contact us and we will update the page.
Dominate the galaxy with your fighter in STAR WARS ™: Squadrons and discover a new gaming experience where the pilots are the real stars. Experience the thrill of first-person multiplayer star combat with your squadron and get ready for an exciting STAR WARS ™ story.
Star Wars: Squadrons has been published on 1/09/2020 for PC. We take care to update the list of consoles for which the game was published over time if the cheats are they also applied to new arrivals.
Discover cheats and cheat codes for Star Wars: Squadrons (PC): Instant Hull Repair and Unlimited Missiles.
An avalanche of cheats for you thanks to the trainer of Star Wars: Squadrons downloadable on this page! A Trainer is a software that allows you to modify the game safely by adding cheats that did not exist previously. You can find everything on this page!
At the bottom of this page you can read the list of objectives to be reached for the corresponding consoles, together with a small explanation on how to reach them.
Let's move on to show you the cheats after the introduction we just wrote.