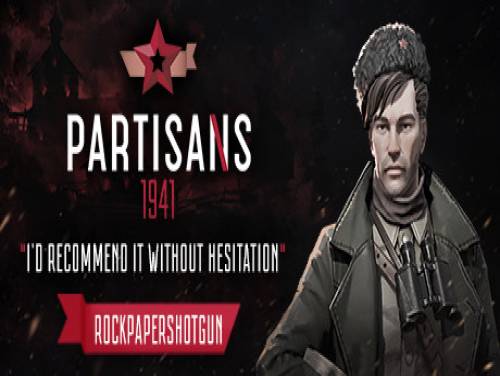 Welcome to Apocanow! This article talks about cheats and codes for Partisans 1941 and collects in it all the videogames materials regarding this game. For example: trainers, achievements and a walkthrough.
If you find more cheats, do not hesitate to send them. We will add them to those already existing.
Partisans 1941 is a real-time tactical game with stealth elements, set on the Eastern Front of WWII. As the commander of the Red Army behind enemy lines, you will need to form a group of partisans to face the German invaders.
The cheats in our possession are valid for PC and they should be all the valid ones since the game came out, that is 14/09/2020. We update the list of consoles every time.
Discover cheats and cheat codes for Partisans 1941 (PC): Edit: Materials and Edit: Current XP.
We can also offer you the Trainer for this game, in our dedicated page. This software will allow you to unlock new cheats not unlockable otherwise.
At the bottom of this page you can read the list of objectives to be reached for the corresponding consoles, together with a small explanation on how to reach them.
Finished all the premises, we show you the cheats we have recovered.