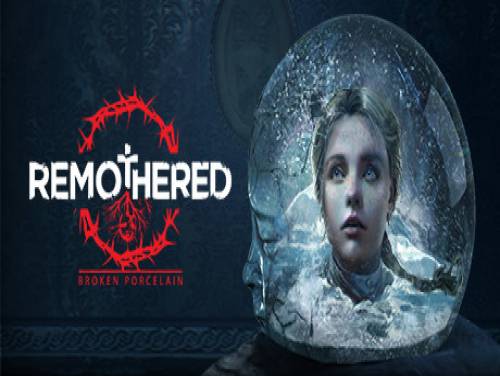 We are pleased to present you this article dedicated to the cheats and codes of Remothered: Broken Porcelain. Here you will find all the resources that our staff found on Remothered: Broken Porcelain. You can also find trainers and achievements.
If you have any other content, do not hesitate to send it to us, we will be happy to post it in the article.
After being expelled from a women's institute, rebellious Jen is hired as a waitress at the Ashmann Inn, a hotel filled with morbid secrets and threats. Here, the girl's dark past re-emerges to torment her to the point of forcing her to flee to save her own life.
This game was released on 13/09/2020 and the cheats we own are valid for PC / PS4 / XBOX ONE / SWITCH. This list will be updated over time whenever we notice the existence of new consoles on which Remothered: Broken Porcelain has been published.
Discover cheats and cheat codes for Remothered: Broken Porcelain (PC / PS4 / XBOX ONE / SWITCH): Useful Tips.
Not enough? We also have the walkthrough of Remothered: Broken Porcelain! You can find it in the appropriate Remothered: Broken Porcelain guide page. On that page you will find one or more videos containing the various pieces of game. If you are stuck at some point in the game no way is better to consult the videos we have collected for you.
We have also found a Trainer for this game. This software allows you to add cheats to the game that you could not get in any other way.
We have also collected for you the list of achievements with alongside a small explanation translated on how to get them.
Let's move on to show you the cheats after the introduction we just wrote.