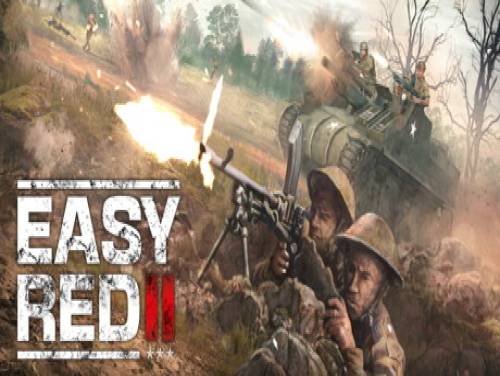 Welcome to the page dedicated to the cheats of Easy Red 2. Without further delay let's introduce this article to you!
Do you know others? We would be very happy to receive them, so we can publish them on the site by updating this article.
Easy Red 2 is the game for who want to experience the immersion of huge battles of World War 2 in a realistic and simulative key. Fight your way through soldiers, tanks and explosions and learn how to survive in a battlefield with your squad.
Easy Red 2 has been published on 10/11/2020 for PC. We take care to update the list of consoles for which the game was published over time if the cheats are they also applied to new arrivals.
Discover cheats and cheat codes for Easy Red 2 (PC): Useful Tips.
Under the cheats you will also find the list of achievements for this game with a little explanation on how to get them all.
And now here is finally the long-awaited cheats for this game.