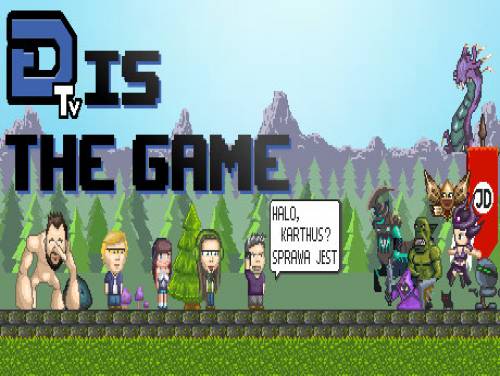 Welcome to the page regarding the cheats of Dis The Game. We show you all the things we found. Our site is completely dedicated to cheats and walkthroughs of videogames.
If you have found new secrets or codes and want to share them, do not hesitate! We are always happy to be able to improve our contents and to make it available to everyone
Satyryczna gra platformowa o przygodach polskiego streamera Disa. Uratuj Kiarę z rąk tajemniczego porywacza, rozpraw się z plagą Bot Of Legends i graczami strzelającymi zza pleców z bojowym okrzykiem NO PAL SIĘ KONIU! W końcu połóż kres sekcie JD z pomocą Nervariena, Kubona, Arquela i Kiary.
Dis The Game has been published on 18/02/2021 for PC. We take care to update the list of consoles for which the game was published over time if the cheats are they also applied to new arrivals.
Discover cheats and cheat codes for Dis The Game (PC): Useful Tips.
After this introduction on the game, here are the cheats we have promised you.