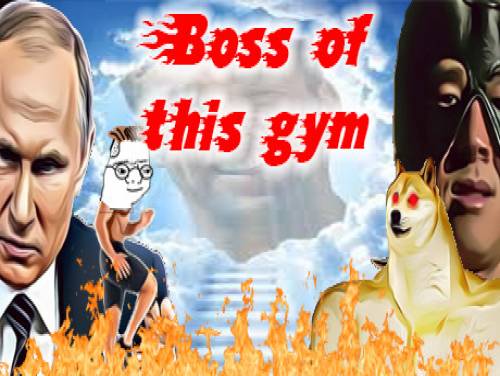 We are pleased to show you all the things we have collected for Boss of this gym!
If you have found new secrets or codes and want to share them, do not hesitate! We are always happy to be able to improve our contents and to make it available to everyone
Enjoy going in the gym how it was intended: phonk, sick racing cars and Emperor Putin guarding you. Get buff and visit the ♂Dungeon Master♂ to get uprades. Drink tonics and avoid obstacles on your path to becoming the ♂Boss of this Gym♂.
This game was released on 05/03/2021 and the cheats we own are valid for PC. This list will be updated over time whenever we notice the existence of new consoles on which Boss of this gym has been published.
Discover cheats and cheat codes for Boss of this gym (PC): Useful Tips.
For you we have also made available the list of achievements of this game with an explanation on how to unlock them.
Finished all the premises, we show you the cheats we have recovered.