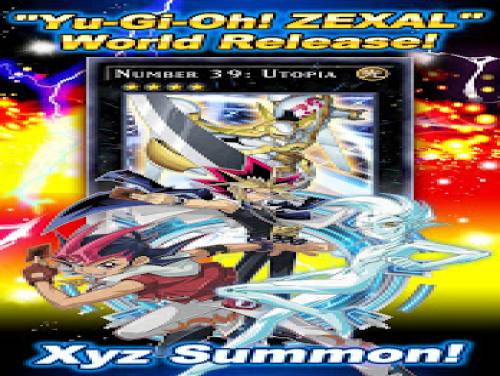 We are pleased to present you this article dedicated to the cheats and codes of Yu-Gi-Oh! Duel Links. Here you will find all the resources that our staff found on Yu-Gi-Oh! Duel Links. You can also find trainers and achievements.
If you know about new cheats, we would be happy to know them. Contact us! You will also help other users who are looking for them.
"Yu-Gi-Oh!" is available on-the-go as a mobile app!
Become the best Duelist in the world! Anywhere, anytime! Prepare yourself for some sweet Duels!
[ABOUT "Yu-Gi-Oh! Duel Links"] '-Easy to learn rules and simple controls for beginners! '-Don't worry if you are not sure how to use your cards. The game will indicate when you can activate your cards! '-Among 3 million players who have participated in the past World Championships, even Duelists with only 3-6 months of Duel Links experience have also became a champion. Duel online and aim for the top of "Yu-Gi-Oh! Duel Links"!
Our cheats can be used with the following consoles: ANDROID / IPHONE. This list is constantly updated from ANDROID / IPHONE or since the game came out.
Discover cheats and cheat codes for Yu-Gi-Oh! Duel Links (ANDROID / IPHONE): Useful Tips.
Finished all the premises, we show you the cheats we have recovered.