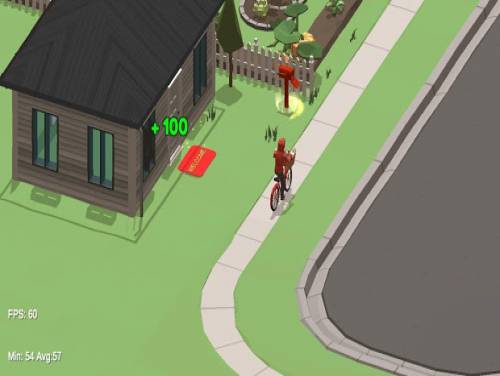 Welcome! Below we have collected the cheats of Paper Delivery Bike, but not only. Any achievement, code or trainer will be shown on this page if and when they are available.
If you find more cheats, do not hesitate to send them. We will add them to those already existing.
An Old-School PaperBoy for SNES is back! And now it is even better! Paper Boy is an old-school game where you will have to deliver papers riding a BMX bike! PaperBoy is really simple to play: just avoid obstacles and deliver news by throwing them at the door. Ride fast and try to hit as many doors as possible! Don't forget to complete additional tasks to get a better rating. But be careful, or you will be run over by a car!
WHY YOU'LL LOVE PAPERBOY: - An old-school game with new looks - Lots of different levels - Unique art-style - Nice sound effects - Easy controls - Simple interface
PaperBoy is absolutely free to play! Download PaperBoy and enjoy easy and hard levels now!
We have cheats valid for ANDROID / IPHONE. The list of consoles is continuously updated from ANDROID / IPHONE, the date on which Paper Delivery Bike was published.
Discover cheats and cheat codes for Paper Delivery Bike (ANDROID / IPHONE): Useful Tips.
And now here is finally the long-awaited cheats for this game.