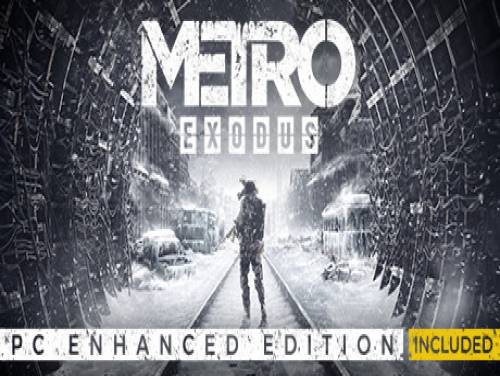 Hello and welcome to Apocanow, we present you the article about the cheats and codes of Metro Exodus: Enhanced Edition. We hope it will be useful and allow you to improve your videogame experience.
Are you aware of other cheats? Send it without problems! You can contact us in private and we will be happy to update the page with the contents you send us!
Escape the shattered ruins of the Moscow Metro and embark on an epic continent-spanning journey through the wilds of post-apocalyptic Russia.RiprovaExplore vast non-linear levels, get lost in an immersive sandbox survival experience, and follow a thrilling storyline that spans an entire year in the greatest Metro adventure ever.Riprova
Our cheats can be used with the following consoles: PC. This list is constantly updated from PC or since the game came out.
Discover cheats and cheat codes for Metro Exodus: Enhanced Edition (PC): Endless Medkits and Time Of Day.
You can also download a Metro Exodus: Enhanced Edition promo trainer offered by third parties. If you run the game, this trainer will activate for you many cheats that you could not otherwise obtain.
Available at the end of the article is also the list of Achievements of this game with an indication on how to unlock them.
After this introduction on the game, here are the cheats we have promised you.