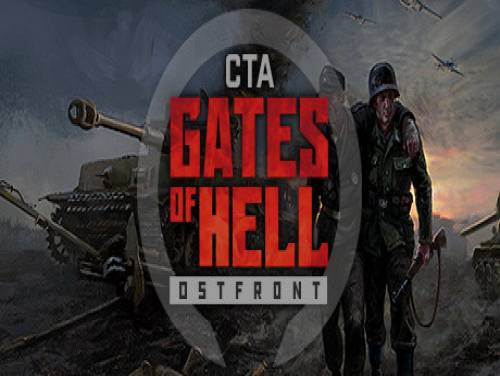 Welcome! Below we have collected the cheats of Call to Arms - Gates of Hell: Ostfront, but not only. Any achievement, code or trainer will be shown on this page if and when they are available.
Do you know others? We would be very happy to receive them, so we can publish them on the site by updating this article.
Savor the jaw-dropping realism of WWII - no detail spared.RiprovaThis historically accurate RTS allows you to control individual infantrymen in daring raids and entire regiments of tanks in the greatest battles of the war.RiprovaThe time has come to experience the hell that the soldiers endured.Riprova
Our cheats can be used with the following consoles: PC. This list is constantly updated from PC or since the game came out.
Discover cheats and cheat codes for Call to Arms - Gates of Hell: Ostfront (PC).
Would you like a lot of cheats for Call to Arms - Gates of Hell: Ostfront that you could not otherwise get? Download the Trainer available on this site at the bottom of the page. Once executed and activated, it will allow you to add cheats to the game otherwise not obtainable.
At the bottom of the page you will also find a list of unlockable achievements in this game with a small guide.
Finished all the premises, we show you the cheats we have recovered.