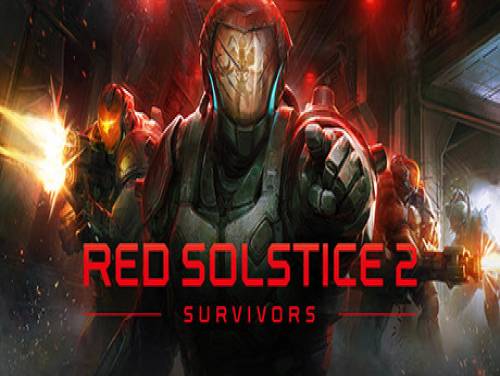 Hello and welcome to Apocanow, we present you the article about the cheats and codes of Red Solstice 2: Survivors. We hope it will be useful and allow you to improve your videogame experience.
If you have any other content, do not hesitate to send it to us, we will be happy to post it in the article.
The sequel to the best-selling title The Red Solstice.RiprovaPlan your strategies and infiltrate a tactical battlefield in real time, alone or as a team of up to 8 members.RiprovaWill you demonstrate the skills necessary to survive in battle and secure a future for humanity?Riprova
Red Solstice 2: Survivors has been published on 17/05/2021 for PC. We take care to update the list of consoles for which the game was published over time if the cheats are they also applied to new arrivals.
Discover cheats and cheat codes for Red Solstice 2: Survivors (PC).
We can also offer you the Trainer for this game, in our dedicated page. This software will allow you to unlock new cheats not unlockable otherwise.
At the bottom of the page you will also find a list of unlockable achievements in this game with a small guide.
Finished all the premises, we show you the cheats we have recovered.