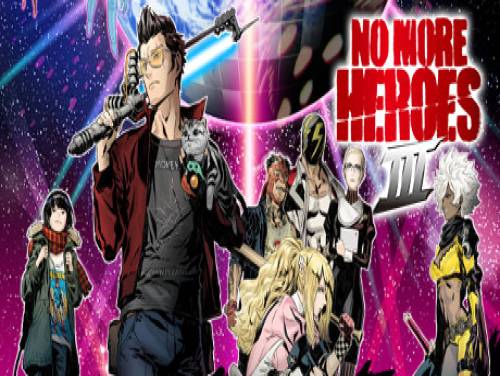 Hello, it's a pleasure to find you on our website. This page shows all the cheats and codes we found for No More Heroes 3.
If you have found new secrets or codes and want to share them, do not hesitate! We are always happy to be able to improve our contents and to make it available to everyone
Taking place ten years after the original No More Heroes, No More Heroes III follows Travis Touchdown as he returns to his former home of Santa Destroy. There he encounters a huge artificial metropolis floating in the sea, and a mysterious flying object high above the city. What crazy dangerous assassins will he have to face in this strange new world?
Our cheats can be used with the following consoles: SWITCH. This list is constantly updated from SWITCH or since the game came out.
Discover cheats and cheat codes for No More Heroes 3 (SWITCH): Useful Tips.
And now here is finally the long-awaited cheats for this game.