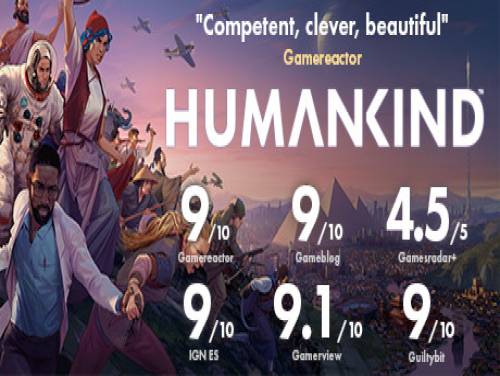 Welcome! Below we have collected the cheats of Humankind, but not only. Any achievement, code or trainer will be shown on this page if and when they are available.
If you know about new cheats, we would be happy to know them. Contact us! You will also help other users who are looking for them.
HUMANKIND is Amplitude Studios' magnum opus, a Historical Turn-Based Strategy game where YOU will re-write the entire narrative of humankind – a convergence of culture, history, and values that allows you to create a civilization that is as unique as you are. Create your own civilization by combining 60 historical cultures from the Bronze to the Modern Age. Begin as Ancient Egypt, then evolve into the Romans, the Khmers, or perhaps the Vikings. Each culture brings its own special gameplay layer, leading to near-endless outcomes. What civilization will you shape?
This game was released on 17/07/2021 and the cheats we own are valid for PC. This list will be updated over time whenever we notice the existence of new consoles on which Humankind has been published.
Discover cheats and cheat codes for Humankind (PC).
You want lots of effective cheats? Then you have to try the trainer of Humankind available on this site. Download it and run it while playing: it will allow you to unlock new cheats otherwise not unlockable.
For you we have also made available the list of achievements of this game with an explanation on how to unlock them.
Let's move on to show you the cheats after the introduction we just wrote.