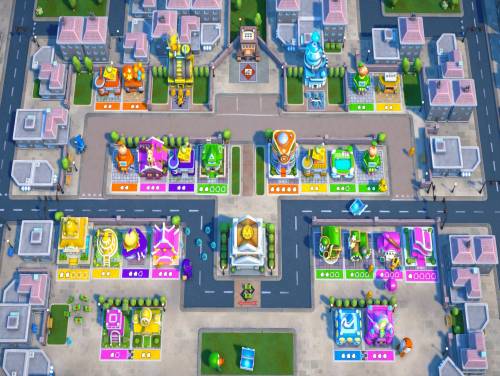 Hello and welcome to Apocanow, we present you the article about the cheats and codes of Monopoly Madness. We hope it will be useful and allow you to improve your videogame experience.
If you know other cheats, suggest them by contacting us and we will be happy to publish them here on this article.
Would you like to become the new Mr. MONOPOLY? It's your lucky day! Your favorite Real-Estate Mogul is going on a well-earned vacation and he's looking for a temporary stand-in. The method of selection? A race for fame and fortune. This time the rules have slightly changed. MONOPOLY Madness brings the MONOPOLY experience into the arena for the first time ever. Roam the chaotic streets of Monopoly City, collect resources, buy and upgrade properties, mess with your opponents, and avoid their tricks to win the race for riches. This is madness!
All information on the cheats contained in this article is valid from 12/09/2021. The list is updated every time the game is published for a new one console.
Discover cheats and cheat codes for Monopoly Madness (PC / PS4 / XBOX ONE / SWITCH): Unlimited timer, fast movement, money and water.
You want lots of effective cheats? Then you have to try the trainer of Monopoly Madness available on this site. Download it and run it while playing: it will allow you to unlock new cheats otherwise not unlockable.
At the bottom of the page you will also find a list of unlockable achievements in this game with a small guide.
Let's move on to show you the cheats after the introduction we just wrote.